give a gift as unique as your story
Your corporate anniversary is a major milestone and an extraordinary opportunity to communicate your message and further solidify your brand in the minds of your stakeholders. Ensuring your brand, theme and narrative are communicated as you desire and impeccably is job one. Wendell August can help you create a wow moment with unique product solutions that help you tell your story in a memorable way. Our solutions present lifetime brand impressions ensuring your milestone is remembered for years to come.
---
View our gallery of top anniversary ideas. Click on any image to view product pricing.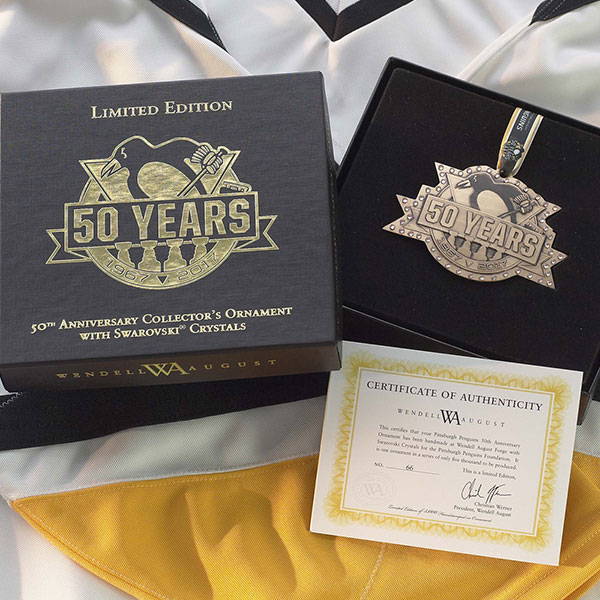 make your celebration matter
You've worked hard to create an anniversary program that is memorable. Our team of design experts will work with you on creating a product and presentation that captures every detail of your theme and message. Let us create a commemorative that is worthy of the years of hard work you are celebrating.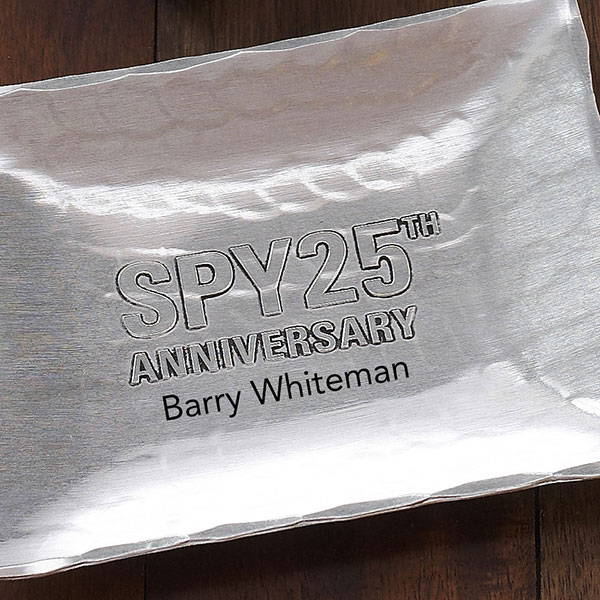 celebrate your team in a unique way
Anniversaries are the perfect opportunity to thank employees and reward them for their contribution to your success. Our engraving options allow you to customize each product for individual employees, creating a gift they'll never forget.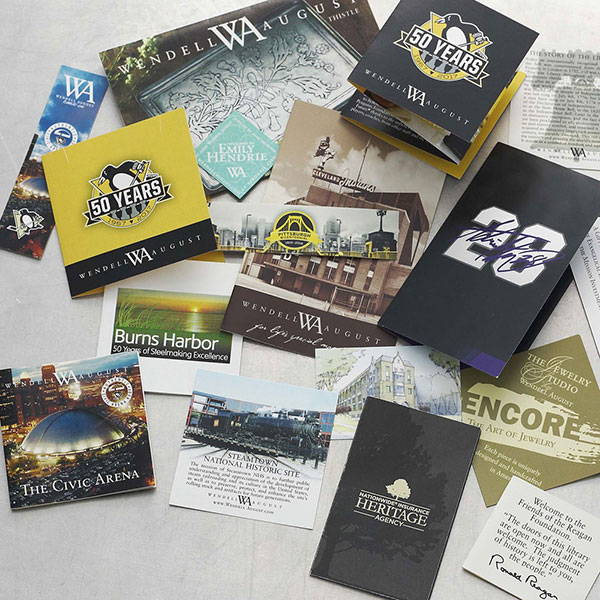 tell your story with insert cards

Custom branded insert cards can be created to convey the message behind the gift. Your words communicated, can be as impactful as the gift itself.
why trust wendell august with your anniversary gifts?
Quality craftsmanship will ensure a lifetime of brand impressions.
American made for nearly 100 years
Unique gifts you won't find anywhere else
Creative services to help bring your story to life
Quick turnaround to meet your deadlines
Drop shipping options around the globe
A timeless gift, perfectly packaged, that tells your story, is one that will keep them grinning ear to ear from year to year. Let's work together to create a memorable program for your milestone anniversary.
Contact us to discuss your custom anniversary program
Thanks!
This field is required
This field is required
This field is required
This field is required